Introducing BlackSquare Technologies' Enigma –
a patented and manageable hardware encryption tool that's simple to use!
Enigma features:
WIN & MAC compatible with all desktops, notebooks and tablets with USB port
Two factor authentication
FIPS 140-2 certified
Does not store data; allows easy plug-in of any USB storage device (Thumb drive, USB backup or external backup drive)
100% guaranteed to be simple and easy to use
Great client support from BlackSquare!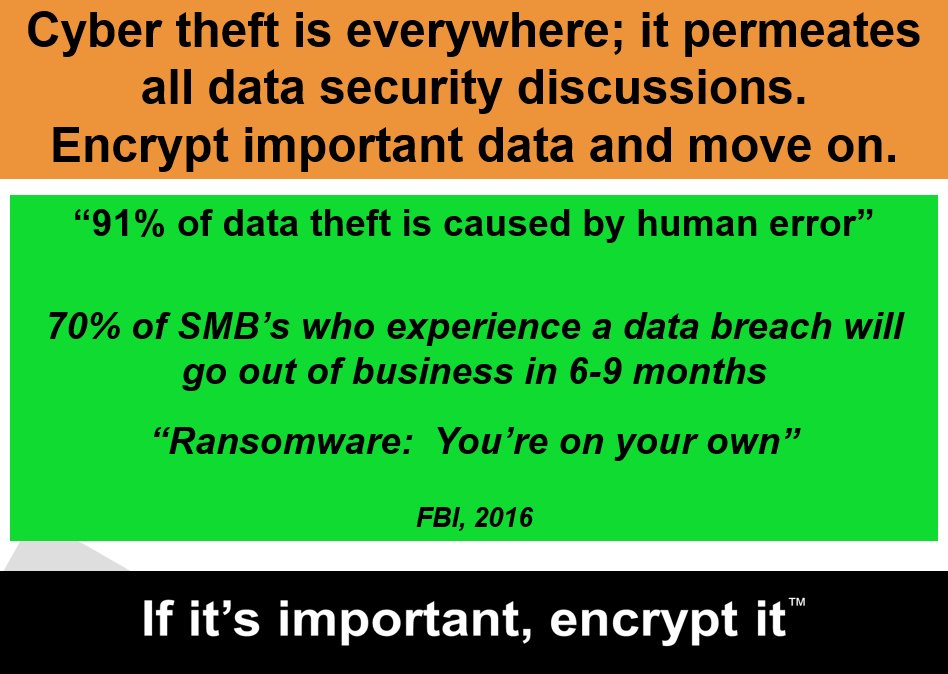 "Instead of having to buy different products to protect your information, use one Enigma to protect all of your digital information. Fast, secure, flexible and inexpensive.  An incredible solution for consumers and businesses."
"I truly believe in this product and I now own 2 Enigma's! I use one and keep one in my safety deposit box as a backup."
"Enigma is really an investment in peace of mind."
The more I look at this thing the better it seems for a guy like me. I can load up a thumb drive (or a portable hard drive?) and not worry about losing it. The best part is I don't have to spend a half a day of production worrying about how to make it work.
Send and receive hardware encrypted data in complete security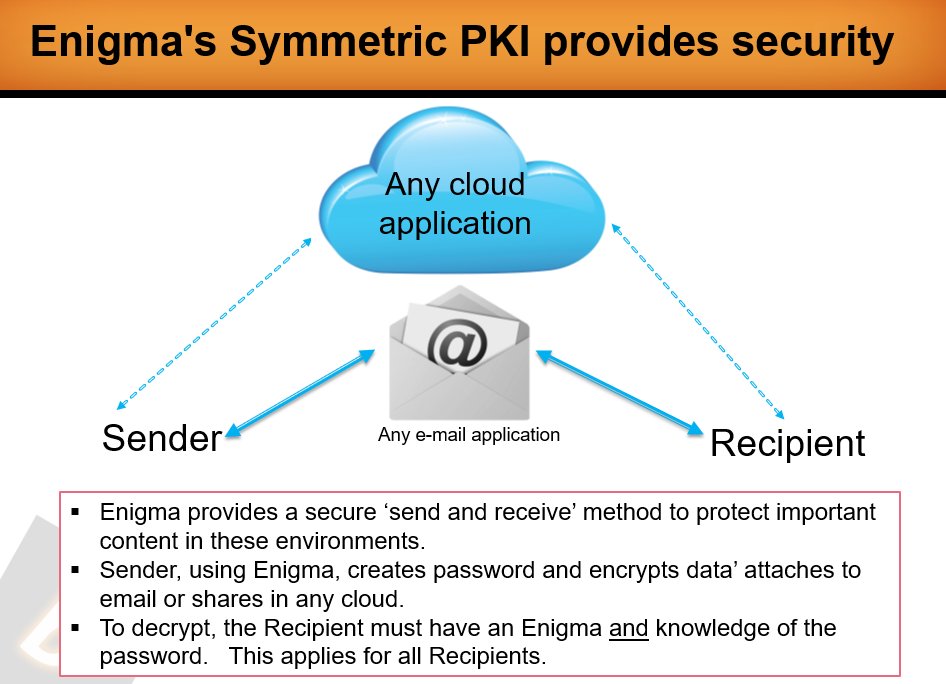 Enigma manages data in ANY location or network element: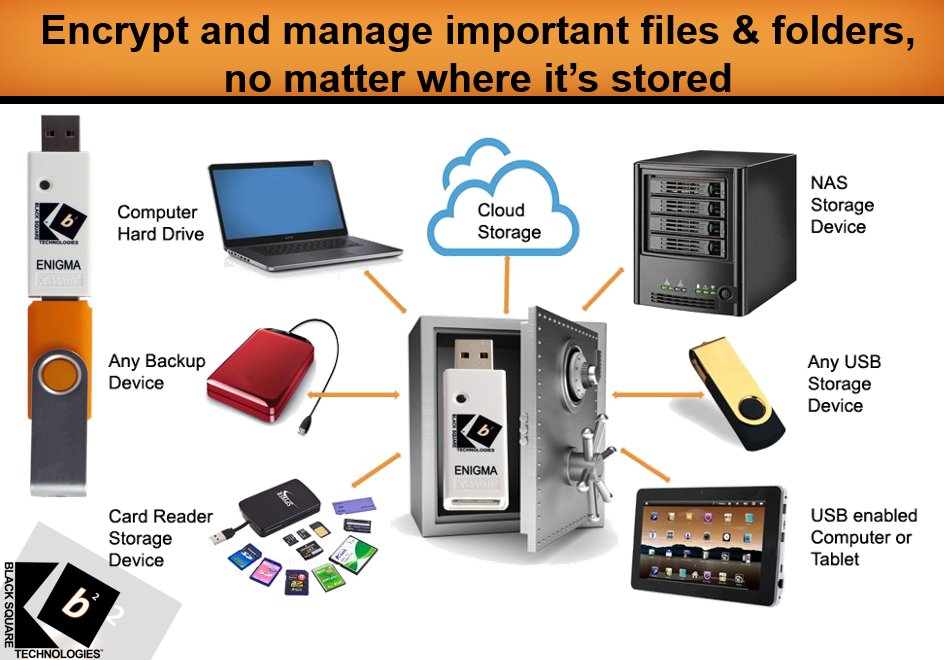 Enigma strengthens your data security strategies: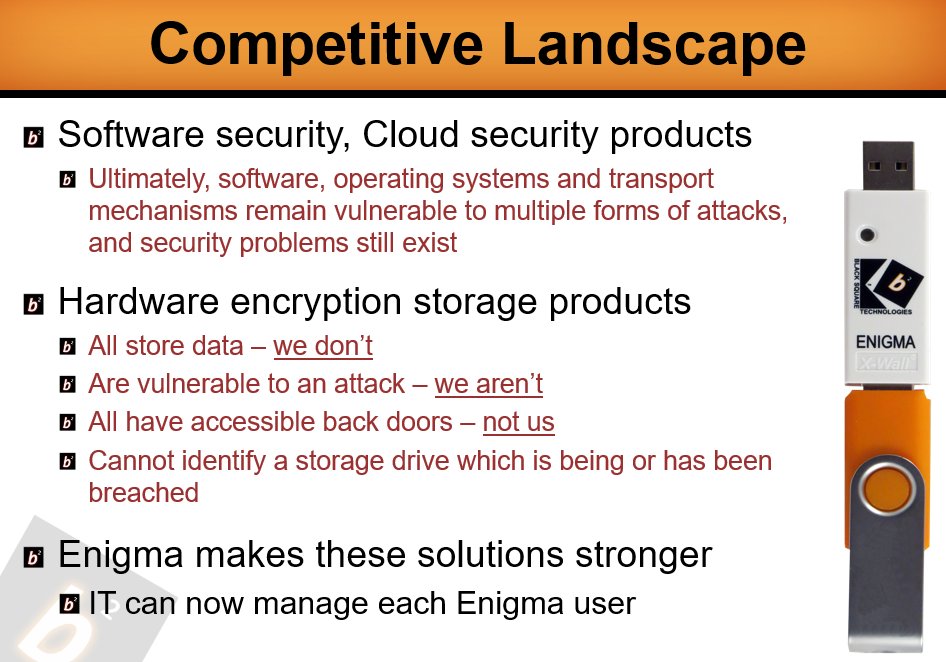 Every department will benefit from using Enigma: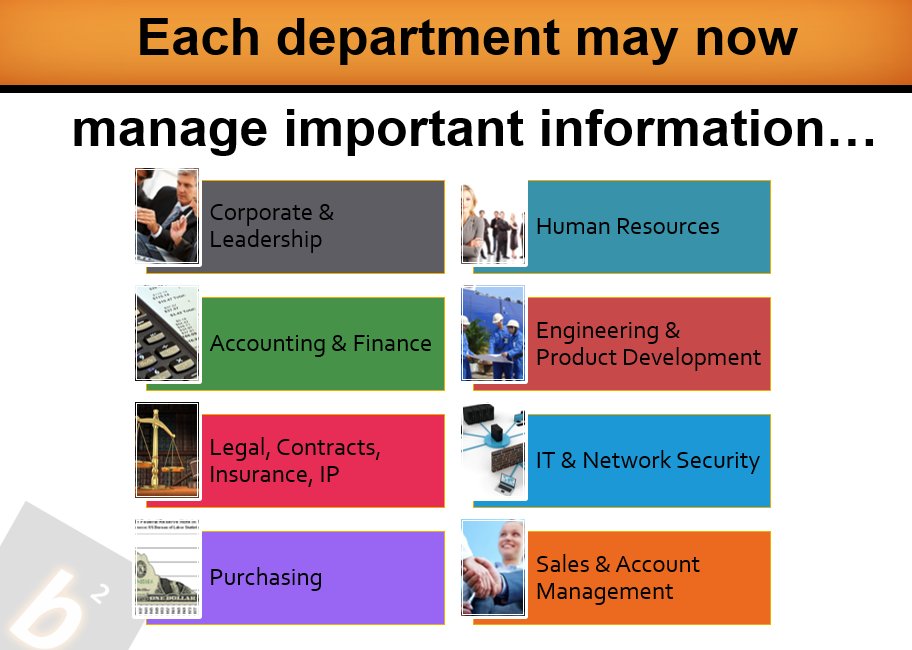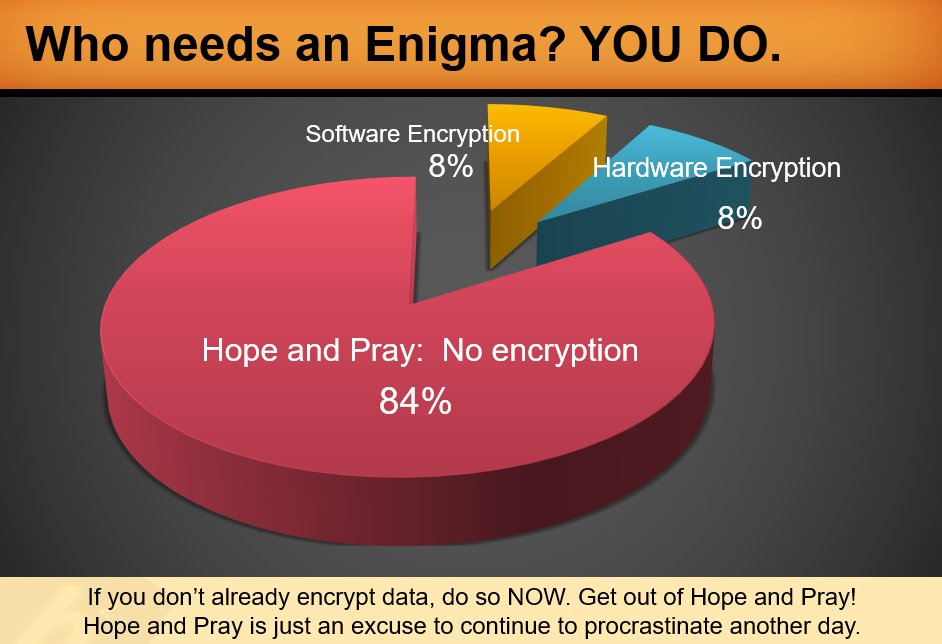 Use Enigma to protect data at the office or in the field.
Don't forget to pick up an Enigma to protect valuable data at home, too.